At A.S. Potter instruments we can offer a full and comprehensive repair service for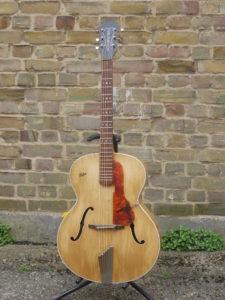 guitars, mandolins, banjos and any other fretted instrument.
Repairs to damaged instruments are assessed on an individual basis. I never charge to look at an instrument, so if you have one that's in need of some TLC get in touch to arrange an assessment and I will talk you through your options and explain the costs with no pressure or hard-sell.
A lot of problems with an instrument can be fixed simply with a decent setup, or sometimes an instrument just needs an upgrade to make it extra special. Download our up to date price list for set-ups, services and instrument upgrades for a  guide to the services we can offer. The options on the list are based on the cost for a guitar and apply to both acoustic and electric instruments. Prices for other stringed instruments or more or less complex repairs may vary a little, but I will be happy to advise if you get in touch. Where possible I will often try to bundle repairs and setups to offer you the best value package possible.
Setups, Services and Upgrades 2018/19
One of the areas that I find particularly satisfying is the restoration to playing condition of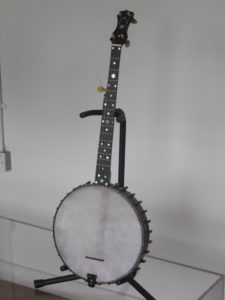 antique musical instruments. At university I studied instrument conservation and a significant portion of my Masters degree focused on understanding the intended playing features of historic musical instruments.
By using authentic materials and glues, painstakingly hand-crafting reproduction parts, conserving the original finishes and advising about authentic strings and setups I can  bring back to life instruments that had otherwise been consigned to the skip (quite literally in some cases, I've rescued several instruments from recycling centres, some of which were well over a hundred years old)
If you have an antique guitar, banjo, mandolin or any other stringed instrument that needs restoration get in touch and arrange to bring it in for an assessment.