A standard A.S. Potter tenor has a 620mm (24.4") scale. This is longer than a traditional tenor guitar and shorter than a traditional plectrum guitar.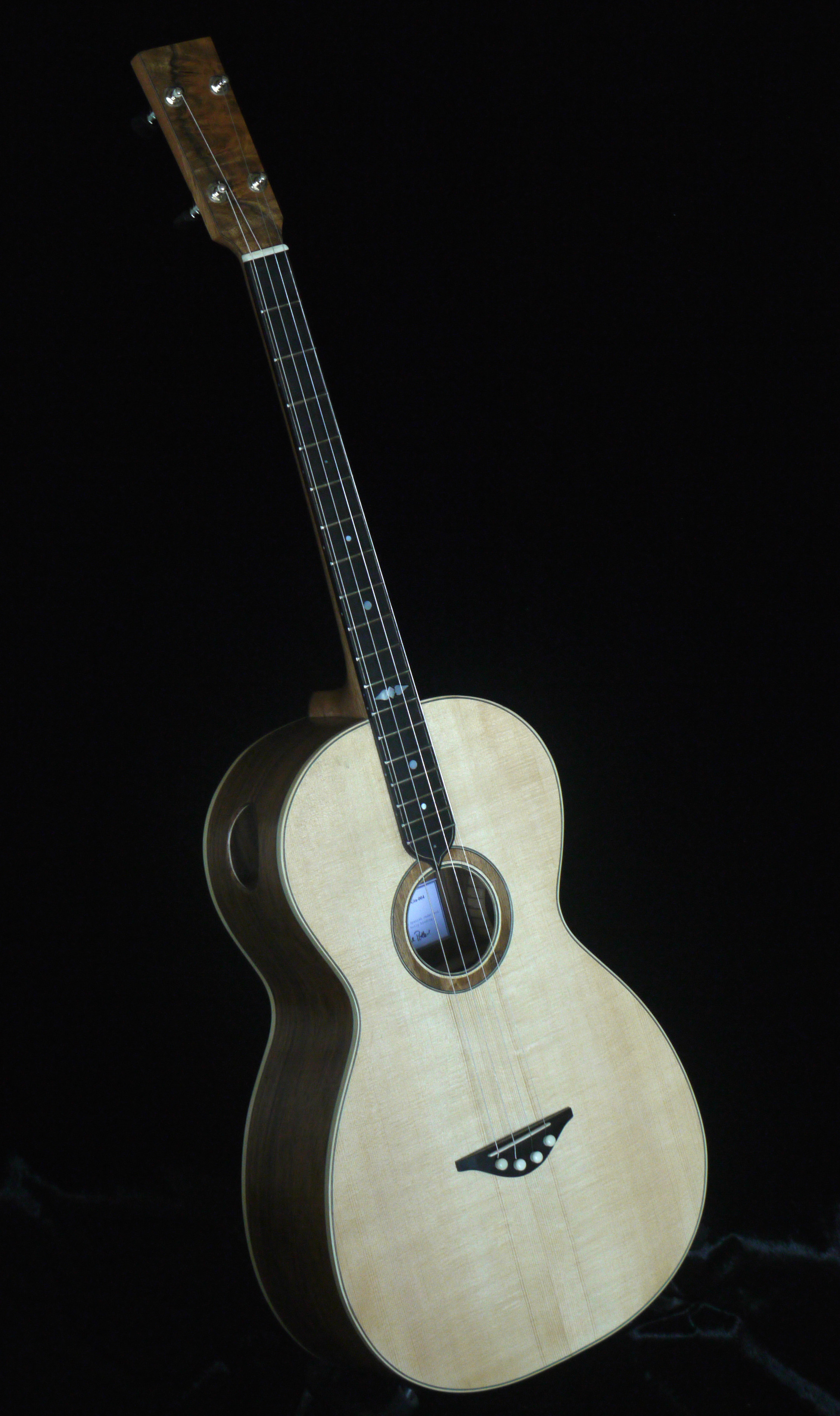 The reason for this is that a 620mm tenor guitar using the four lightest  from any regular off-the-shelf set of guitar strings can comfortably play in a huge variety of tuning systems.
Whether played in a guitar or ukulele tuning (DF#AD, DGBE etc.), a fiddle tuning (EEAE etc.), a Banjo tuning (DGBD, CGCE, DGCD etc.) or tuned in fifths (BbFCG – CGDA with capo at fret 2) like a regular scale tenor guitar the A.S. Potter tenor will sound amazing. It can be strummed, flat picked, cross-picked, frailed , played fingerstyle, clawhammer or with banjo rolls with equal ease, making this deceptively simple instrument almost unbelievably versatile.
The reduced tension of four strings allows each soundboard to taken far thinner than that of a six-string guitar. Just how thick depends entirely on the piece of wood in question – It has taken years of practise to find that point where the soundboard is almost on the edge of being too thin. Coupled with a light x-bracing pattern this makes the A.S. Potter Tenor phenomenally responsive for such a small instrument, with really surprising volume and projection and a beautiful clear tone.
 Variants
The A. S. Potter Tenor is available in five configurations;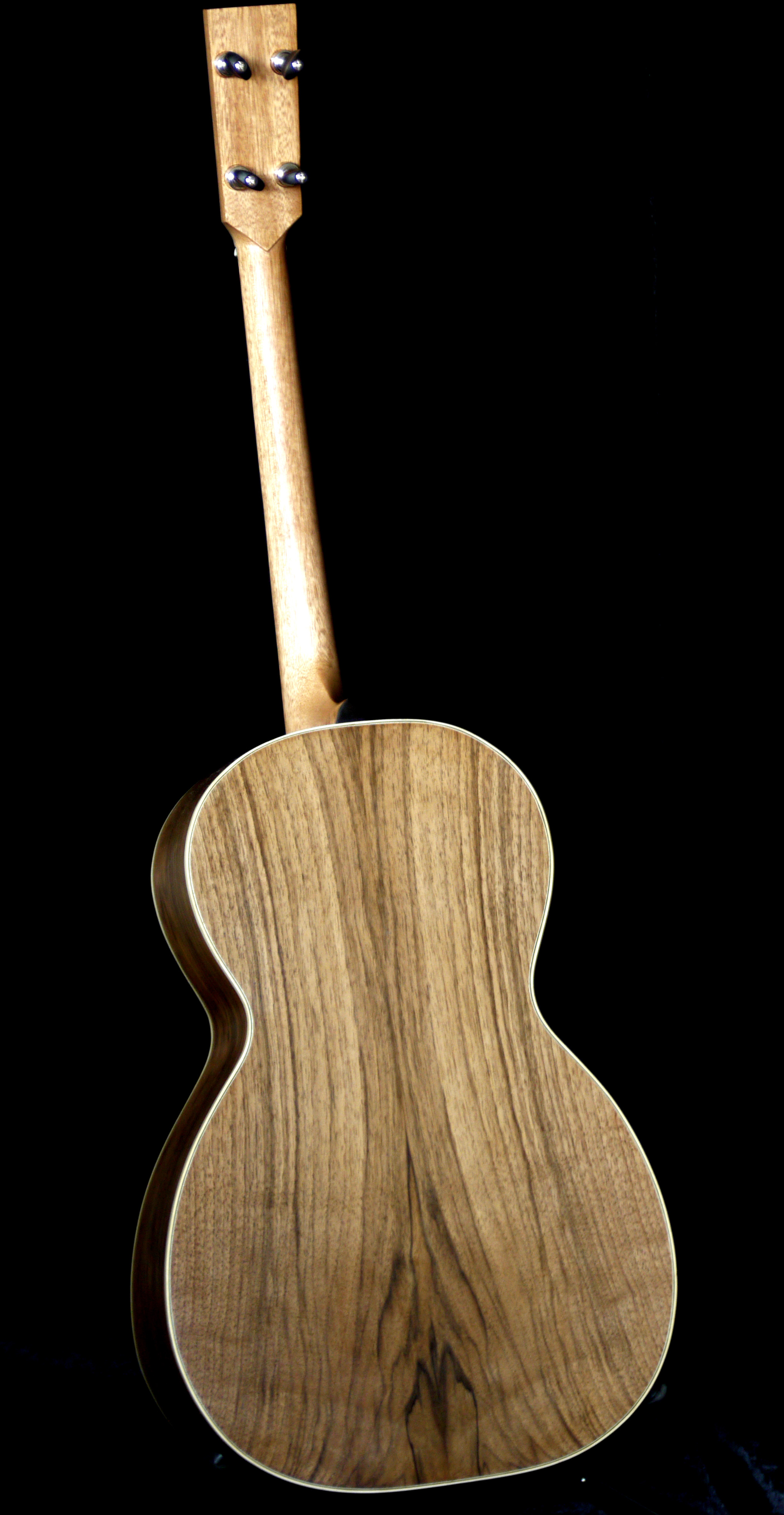 Standard – four string designed for metal strings
Classical – with fan bracing and a tie-on D bridge to take nylon strings. This configuration may also be used with re-entrant tuning to create a 'sub-baritone' Ukulele (great for ukulele bands!)
Banjo – With a 5-string banjo neck, also available as fretless
Classical Banjo – with fan bracing,  a tie-on D bridge and a 5-string banjo neck, designed to play with nylon or nyl-gut banjo strings. Also available as fretless for 'minstrel' players.
8-string – a thicker soundboard and heavier bracing lose some of the sweet tone in favour of a double-strung configuration. This makes an excellent and highly versatile alternative to octave mandolins and bouzouki.
Standard Configuration;

Soundboard		European Alpine Spruce
Back and Sides		English Walnut
Neck			African Mahogany
Binding			English Holly
Fretboard and Bridge	Cameroon ebony
Bone nut, saddle and bridge pins
Planetary geared tuning machines

Prices from £1250