There are a few spaces now available for fresh evening class students.
A chance to learn the art of musical instrument making with an award winning luthier in his London Workshop.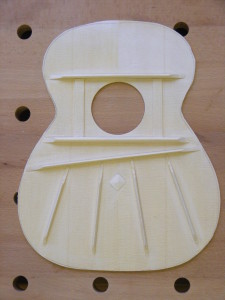 Create your own hand-crafted ukulele or mandolin from beautiful, high quality solid wood on a complete course covering every aspect of traditional instrument construction including the use of hand tools, design and assembly, oil finishing, installation of hardware and setup.
No previous experience necessary – complete beginners welcome. Tools are provided.
Classes run between 7pm and 9.30pm on a weekly basis, several days may be available.
To ensure the highest quality of tuition and to maximise the available facilities each class will be available for just two pupils.
From just £200 per month based on ten hours tuition and two pupils.
Materials not included, but are available to pupils at a highly discounted rate.
To enquire about availability please Contact Us.